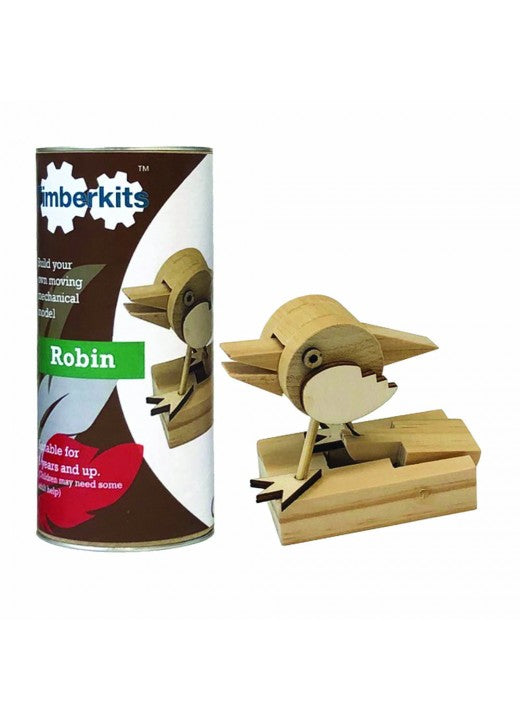 Robin
Robin by Timberkits
This cute little Robin opens and closes his beak and lifts his tail when you press the lever in the base.
This product is plastic free (apart from glue pen) and made in the UK.  
Beginner level........
Suitable for ages 9 -90+, Adult supervision may be required. Kit is supplied in an unbuilt form.
Shipping just £1.95. Paypal accepted, no new customer registration necessary.
Timberkits are a great way to explore the magic of movement by creating characters, creatures and contraptions with different themes and ability levels.
We have a passion for wood and our design challenge has always been how to use a natural, organic material in an engineering context, whilst also giving it life and animation.
Building a Timberkit is very absorbing and satisfying. They are unique products that will charm you, fascinate you and draw you into the rich world of automata.
---
Share this Product
---
More from this collection